Contact us now
If need help!
+91 8866 3456 89 +91 7012 7129 76
or go to contact form:
Let's start now
Let us design your Chatbot Solution that accomplish your unique business
Looking for a Website Chatbot Development Company in Ahmedabad, Gujarat?
AI is getting advanced day by day and they are getting more intelligent. The vast potential of AI is not limited to industrial leveraging only but businesses can have a huge advantage. Businesses can look up to the AI's in building intelligent business systems that will ease out and make the system more effective. It can automate the business, gain customer insights and improve customer interaction.
Conversational AI is one such technology that can impact the way business works. It helps us to build chatbots that think like humans and interact in the same way. According to IBM, a chatbot can respond to 80% of routine queries. Using these types of chatbots, human-computer interaction will be more effective. We at LVF technologies build smart & advanced chatbot systems that help businesses like yours. We are the Best chatbot developers in Ahmedabad, Gujarat.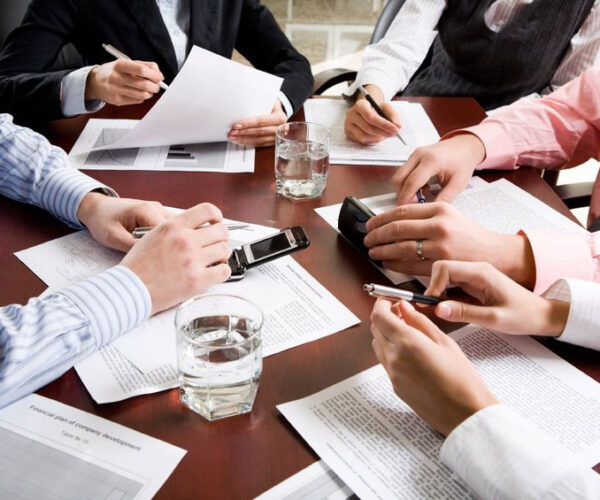 We are an all-in-one IT service provider, committed to delivering powerful digital solutions by combining expertise, innovation, and technology. With a passionate team of professionals and experts, we help corporates and individuals transform their brands and supercharge their business. We are technology-savvy, result-driven, and pragmatic.
Chatbots for leveraging your Business
For any business to thrive it has to maintain good customer relationships and gain customer loyalty over time. The success of a business mostly depends on a happy customer base, with good customer interaction. Chatbots can act as an intermediary between the business and its customers. Advanced chatbot systems can make use of features like Augmented Reality, Business Analytics Integration, Sentiment & Emotional intelligence analysis, and much more whereas the normal chatbots systems are used to plainly convert website data. This vastly improves the way a user interacts with the website. This kind of chatbot also makes use of text-to-speech and speech-to-text features. This will make a chatbot more human-like.
For a business, chatbot integration can be very much helpful and can result in converting more leads. For example, say if you have a chatbot with features that helps a user to assist in booking your service. Rather than being a static website that does hardly anything, an AI-assisted chatbot can collect the user data and make them book their service easily. At the end of the day, a user only looks for a simple and easy way to complete the registration and booking process. This goes with every other service. This is why there is a rise in people integrating chatbots within their website and thereby their business. It helps them eliminate unnecessary things and simplify the entire process. In addition to that chatbots can be used to create marketing funnels. They can grab you qualified leads regardless of your business niche or size. The ultimate advantage of having a chatbot for business is to minimize the response time, improve responsiveness, refine customer support, and thereby enhance the entire customer experience.
We help build WhatsApp ChatBots, Social Media Chat Bots and Chatbots for websites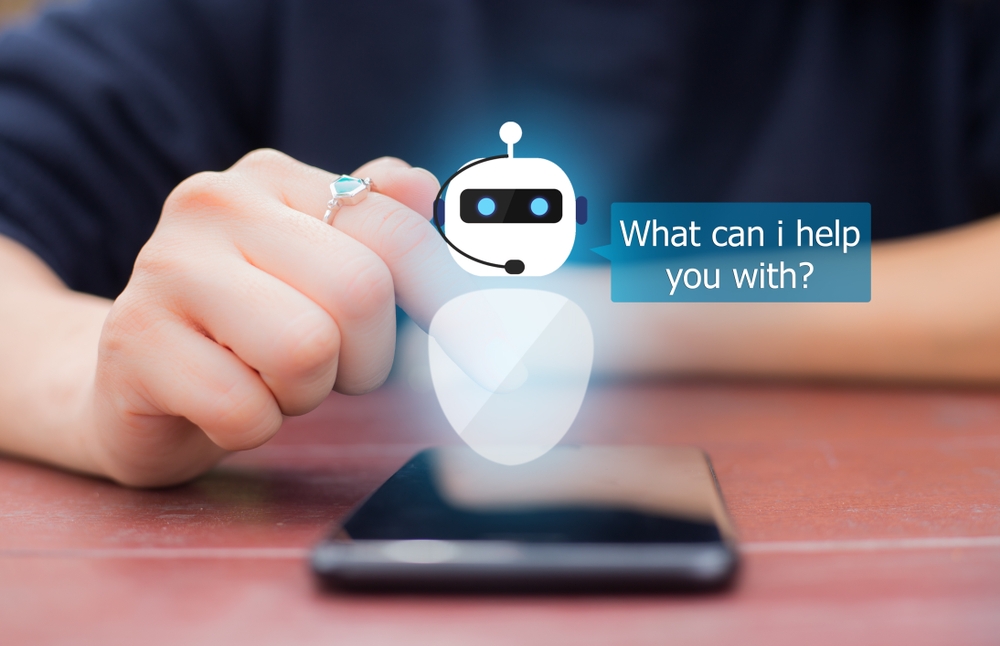 Conversational AI & Chatbots
A chatbot is simply a program that communicates with people whereas a conversational AI creates a more human-like interaction with the help of NLP (Natural Language Processing) and other advanced machine learning techniques. Conversational AI is therefore more advanced than chatbots. When chatbots are developed to create a keyword-focused interaction, conversational AI makes use of machine learning algorithms to extract meaning from messages and conversate accordingly with the user input.
Our Chatbot Developers and Engineers in Ahmedabad help you to create intelligent chatbots systems by understanding the nature of your business and the customer support that it needs. It will enable you to improve customer experience, automate the complex processes without human intervention, and thereby reduce operating costs. We at LVF technologies build advanced conversational AI bots or chatbots in our garage. Our chatbot developers are the best!
Chatbots that can improve customer experience
Are you wondering how a chatbot can improve customer experience? The simple answer is chatbots provide efficient and fast responses to customer queries. When compared to manual support systems these automated systems can provide appropriate responses to the customer doubts and navigate them through the customer journey. When using chatbots customers don't have to wait for responses so there is no delay in providing the customer with what they want to know. Also, they can provide more accurate, error-free, and quick answers depending on the situation. With advanced chatbots, they can adapt to learn and improve accuracy over time. In addition to that, a chatbot service can be availed 24*7 with the same precision. So, you can rest while the bot works for you.
Chatbots can act as personal assistants. Digital assistants are programmed to improvise to user queries and give responses accordingly. They are mostly data-driven and use predictive algorithms to operate. With the help of these algorithms, chatbots can assist users with any type of commands and queries.
Our chatbot developers build bots that use proper encryption and authentication systems to add security. We can also claim that our chatbot systems built for you will be highly responsive and efficient.
Simple and Easy-to-Use Interface-
We focus on a customer-centric design and interface. When developing a customized bot for your business we properly study your user base and make an analysis of what type of interface will be easier for your customers. This will result in minimal and innovative ideas when building the chatbot.
We can develop customizable chatbots that can help improve your business. Depending on the requirements we help create different types of bots like customer support chatbots, booking or appointment taking chatbots, keyword-based chatbots, and hybrid model chatbots. All you need is to send us your requirements.
Need the chatbot to speak in your customer's language? We got it covered! We can help you build chatbots that can speak your customer's language. This will improve the customer interaction on your website and provide a better and clear way to communicate with your customers.
Emotionally Intelligent Systems-
Our chatbot developers build emotionally intelligent chatbots with the help of deep learning and natural language processing. These systems will evolve and improvise by gathering data from the customers. It learns every time a query is asked. Isn't that amazing?
By analyzing customer insights we can get to know more about the customers. This will help businesses like yours to understand how your customer interacts with your business. It will help you empathize with your customer in knowing how they think and feel and aid in making future decisions
Why LVF Digital for Chatbot Development Service Company in Ahmedabad, Gujarat?
LVF Digital is a leading Chatbot Development company in Ahmedabad, Gujarat. Our Artificial Intelligence engineers have acute knowledge with passion-driven work ethics. With our grand team, we have helped many startups and other small to large businesses to increase their sales and thereby business. We can create WhatsApp ChatBots, Social Media Chat Bots and Chatbots for websites. We are proud to say that we are one of the best Chatbot Companies in Ahmedabad, Gujarat. Contact us today to build yours!