Contact us now
If need help!
+91 8866 3456 89 +91 7012 7129 76
or go to contact form:
Let's start now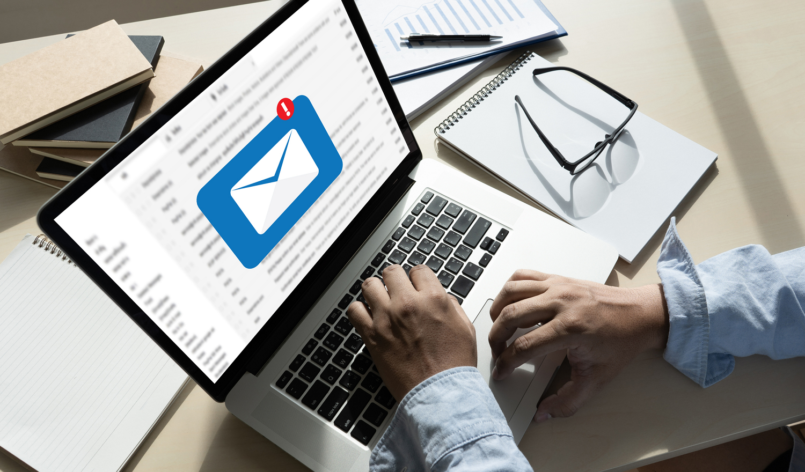 Want to Market Directly to Users with Emails?
Utilize Email Marketing with The Best Email Marketing Agency in Gujarat, India
Email marketing is an effective direct marketing tactic that helps to personalize the content for users. You can send a predefined set of emails with discount coupons to your existing customers or send offers to potential customers. You can send monthly newsletters to users who show interest in it. The primary step in EMail Marketing is collecting a list of emails. How you collect it is also important. You can ask your existing customers directly if they are interested or ask users to sign up for coupons, information about new stock and latest offers, etc. Next is audience segmentation and curating the content for the email. There are many tools that can be used for bulk email marketing.
For running an effective email marketing campaign, you need a proper strategy. This is why you need the help of a digital marketing agency like LVF that provides Email Marketing services in Ahmedabad, Gujarat. We are experts in creating customized eMail Marketing strategies for various types of businesses. We use effective methods for email collection and segmenting the audience to automate the email marketing campaigns. We also use different templates that are suitable for each client and message. Your users might be getting many emails daily. So, we focus on how to make your eMail campaigns stand out and draw their attention. Our content creators can also create captivating content as the message and make your emails catchy.
LVF Digital has helped many businesses to thrive online with our exceptional marketing strategies and execution. Our digital marketing team helps your business to grow and get ahead of your competition.
One thing we have to ensure while doing EMail marketing is that you are given an option to unsubscribe anytime from the eMail list. You also need to keep in mind the frequency at which you send emails. It shouldn't seem like a nuisance to the user. With the help of the digital marketing team at LVF, you can create a perfect EMail marketing strategy for your business. We will help you find a way to create an email list, find the right template for every message that you want to convey, automate your email marketing campaign and make the most out of your eMail campaigns.
1. Can I buy an email list?
We advise you not to buy an email list because this is going to undermine your email marketing strategy. Always make sure that you get the email ids from the users with their consent.
2. How often should I send emails to users?
The frequency at which you send emails is really important as you should never flood the user's inbox with emails. Also, you need to make sure that you are not sending too little as this will cause them to forget you. Send the emails when you need to have something to offer and it is absolutely necessary.
3. What if many of my subscribers are unsubscribing from the eMail list?
This means that you are doing something wrong and you need a new strategy. You may be using too many emails or the emails don't seem relevant to users.  With the help of successful eMail marketing experts like LVF, you can restructure your email marketing campaign into a success.