Contact us now
If need help!
+91 8866 3456 89 +91 7012 7129 76
or go to contact form:
Let's start now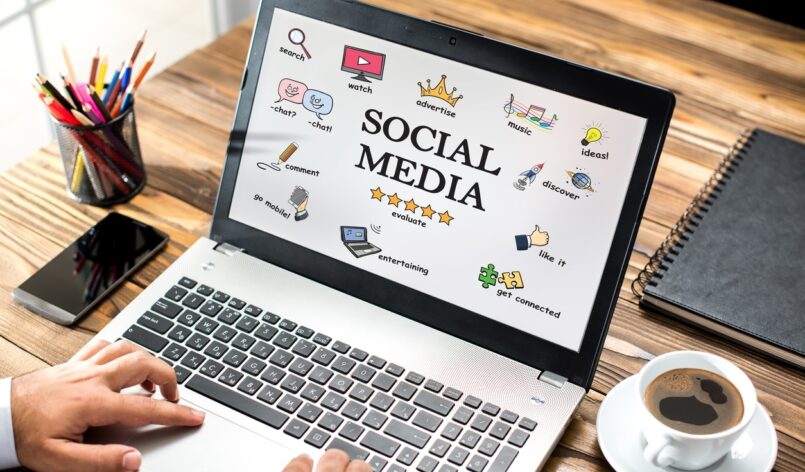 Build Your Brand Image with Social Media
Get A Customized Strategy for Your Business from The Best Social Media Marketing Company in Gujarat, India
Billions of people around the world are present on various social media platforms of their taste. These sites help people to connect with others of the same taste and it is a goldmine for brands. Any brand can find an audience who is interested in their services with a thought-out social media strategy.
LVF is one of the top digital marketing agencies in Ahmedabad, Gujarat and we have dedicated social media managers who are active on various social media platforms and are following the latest trends. We can create an effective Social Media Strategy which will help you interact with users, find their pain points and provide creative solutions. With an effective social media strategy from LVF, you can connect with your existing and potential customers, build trust and create a loyal customer base. Our social media managers conduct proper market research, and competitor study, and create an audience persona to tailor a social media marketing strategy that delivers results. Contact us for Social Media Marketing Packages for Small Businesses in Ahmedabad.
LVF Digital has helped many businesses to thrive online with our exceptional marketing strategies and execution. Our digital marketing team helps your business to grow and get ahead of your competition.
If you want to achieve your online business goals, social media is one platform you cannot avoid. Being active on social media platforms takes careful planning. The most common tactic is content creation and sharing. The content range from memes to long live videos which your audience will like. Every social media platform has business pages that give you access to its analytics tools. We use tools such as Facebook Insights and Instagram Insights to find out how your posts and ads are performing. We will optimize the social media strategy based on the analytics data.
1. Why do I need a social media marketing strategy when I have social media accounts?
Just having a social media account doesn't mean you are making the best out of it. A social media strategy involves data-driven efforts to maximize your engagement, awareness, and growth.
2. What social media platforms do you focus on?
We provide the best social media marketing packages in Ahmedabad for all the social media platforms such as Facebook, Instagram, Twitter, and the focus platform will be chosen based on where your target audience is active.
3. How much will it cost for social media advertising?
Every ad campaign that you run will have a different cost based on the bid you decide on, whether you want to pay per click or pay per impression, the day and time you run it. Our social marketing experts can optimize your ad campaigns so that you would get maximum results and ROI for the price you pay.