Contact us now
If need help!
+91 8866 3456 89 +91 7012 7129 76
or go to contact form:
Let's start now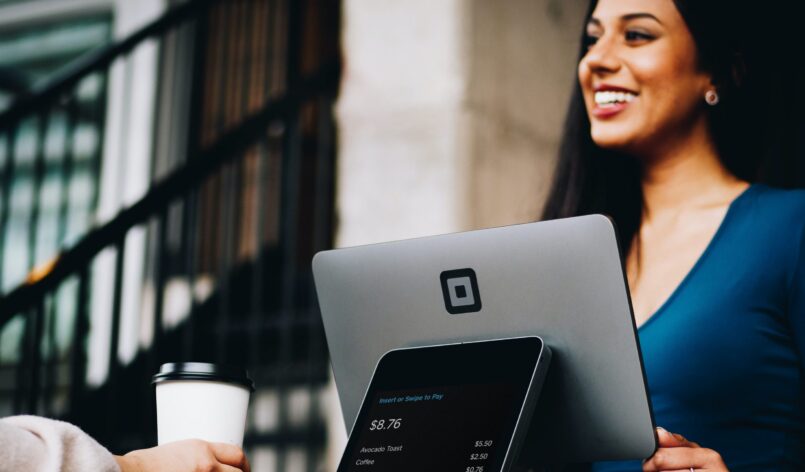 Get Interface POS, the best POS system for businesses
Want to Optimize and Simplify Your Business Billing Process and Operations?
Gone are the days of cash registers. Now, all businesses are moving forward to the next generation of billing and accounting. POS or Points of Sales system consists of hardware and software which makes transactions easier and faster when a customer buys and pays for a product. But this is not the only advantage of using POS. It will help you with managing the entire operations of your store or business based on your needs. Interface POS is a standalone software developed to facilitate faster transactions, optimize inventory management and streamline your business process. Interface POS is a cost-effective software solution to POS developed by Smartipz.
We are an all-in-one IT service provider, committed to delivering powerful digital solutions by combining expertise, innovation, and technology. With a passionate team of professionals and experts, we help corporates and individuals transform their brands and supercharge their business. We are technology-savvy, result-driven, and pragmatic.
Advantages of Using Interface POS
The data will not be lost even if your computer faces an issue. It offers complete protection to information and the database.
You don't have to worry about accounts that do not add up anymore. Interface POS helps you to keep track of everything be it transactions, purchase orders, bills, expenses, and inventory reports.
 Worried about GST? Well, Interface POS can save you from calculating complex taxes. Interface POS is a GST updated billing software that can give GSTR1 and GSTR 3B. You can get GST invoices, delivery notes, credit notes, quotes, POs, and bills in the correct format with all details.
Easy To Implement and Use
It will only take 5 minutes for you to install the Interface POS software and you can go live in one hour. You can get familiar with the software and learn to use it in under 30 minutes.
The Interface POS is updated regularly to avoid bugs and introduce new features. It also provides value-added service reports on demand.
Get Quality POS software at the Best Price
Interface POS is a standard segment software with all features and the best quality at affordable prices
Well Connected Business Network
Interface POS has dealers across the state of Kerala with more than 10 direct offices and dedicated regional managers to provide support.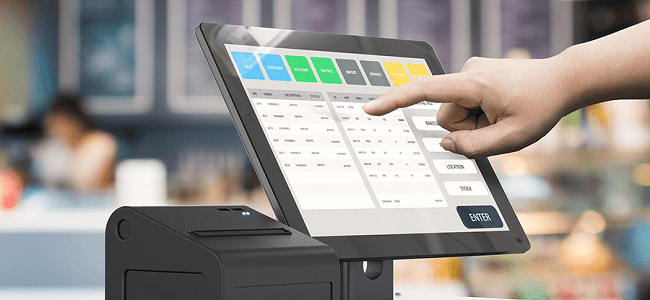 Features Of Interface POS
GST Invoices
All the invoices and other reports are designed as GST compliant.
Product And Stocks Management
Easy to manage stock with a single click. You can create an unlimited number of products too.
Proforma And Quotation
With an easy-to-use interface, you can create quotations and Proforma Invoices fast and without any hassle.
Expenses Tracking
Interface POS allows you to log your expenses and keep track of it constantly. You can also create custom categories if necessary as per your business needs.
GST InPayment Receipt Voices
You can record and track payments for invoices created in the system and take printouts with a single click.
Expiry & ROL Management
Whether you want to create a quote for your clients or want to manage products past the expiry date, you can do it all from anywhere with one click.
API Integration
purchased orders and convert it to bills and track your expenses such as payroll and utilities.
Multi-Branch Connectivity
With multi-branch connectivity features, you can generate various reports with Sleek Bill such as stock in hand, sales made for products/service, cost of goods sold, or In&Out report.
Credit/Debit Note
Professional templates are available to generate credit and debit notes against any invoice.
Interface POS: The best POS system for Small business
Interface POS is available in three options:
Interface Basic
Interface Basic is the low-cost, all-in-one version that provides all the necessary requirements for a medium-sized enterprise. The basic Interface POS is ideal for mini supermarkets, boutiques, and fancy stores. It comes with various features like billing, invoicing, inventory management, and basic accounting. It supports barcodes, pricelists, user logs and tracking, regional languages, unit conversions, credit and debit notes, journals, and a touch screen interface. You can also generate more than 50 reports with the basic Interface POS system. This variant doesn't support GST and other tax reports, multiple stores or system connectivity, production, wastage entry, and loyalty schemes.
Interface Professional
The professional Interface POS is an all-in-one standard variant with many innovative features. The features include loyalty schemes, item-wise offers, expiry management, and wastage entry. It can also track and manage complex accounting practices. An  Interface POS professional system is one of the best types of POS systems for retail. This is ideal for businesses using advanced features like a new generation supermarket. In addition to this, it supports weighing scale integration re-order level tracking, delivery notes and receipt note, and tax report along with all the features supported by Interface POS Basic.
Interface Premium
Interface Premium offers you all the features of Professional POS along with multi-branch connectivity, multiple platform integration, mobile integration and provides advanced user log and tracking.
The other three customized Interface POS solutions are:
Interface Biller
Interface biller is the most basic version which is used only for generating invoices and tracking sales. It cannot track inventory or generate any tax reports. You can track the orders, sales, sales return and generate basic reports. It is like a faster and more user-friendly billing machine and is ideal for small stores like bakeries and juice parlors.
Interface Cure
Interface cure is a customized solution for medical stores and hospitals. It has features like composition search, complete accounting, doctor's commission, and re-order level tracking.
Interface Dine
This is an Interface POS system customized for restaurants and diners. It supports invoicing, POS connectivity, KOT, split printing, cost center-wise invoicing pay on the counter, tax reports, etc. It provides special features like complete account modules, recipe management and home delivery modules, etc. This makes it the best POS for restaurants.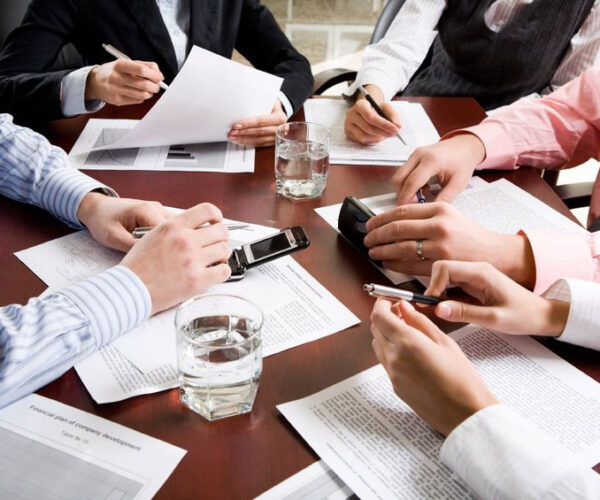 Interface POS helps you to simplify your business process by providing better customer service, easier stock management, better financial reporting, optimized record-keeping, speed up transactions, etc. You can also use sales analytics and take data-driven marketing efforts to create more conversions. Automating these tasks makes life easier for you and helps you provide better services to your customers. This makes Interface POS the best small business POS system.
1. How do you ensure data security?
The data can be backed up or stored in other drives or you can use the Google drive assist option to automatically upload your data to the cloud and retain it permanently.
2. Do I need an internet connection for Interface POS?
No, Interface POS is stand-alone software that can work without internet connectivity. But there are also cloud and static IP services.
3. Do you provide customer service?
Yes, we have 12×7 customer service to help our users with any doubts they have. We also have a YouTube channel to help users solve problems easily.